Hire a Car for Excursions in Iceland
Iceland is well known as a Nordic European island country which is situated in the North Atlantic Ocean that is on the Mid-Atlantic Ridge. You can have great time in this country by using our car rental services available at affordable rates. We provide several pick up locations such as Akureyri Airport, Keflavík Airport, Reykjavík Airport, Egilsstaoir Airport, Vestmannaeyjar Airport, Bakki Airport, Grímsey Airportm, Selfoss Airport, Porshofn Airport and Hornafjorour Airport and more.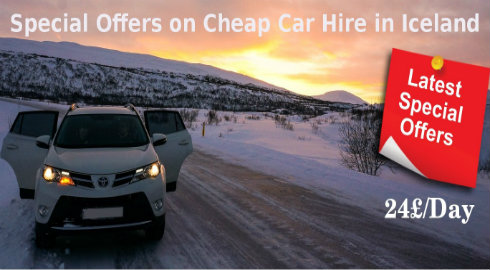 We have a 3 step rent al booking process, just select your location, search for best deals, and book. Hire a car for Iceland with us now!